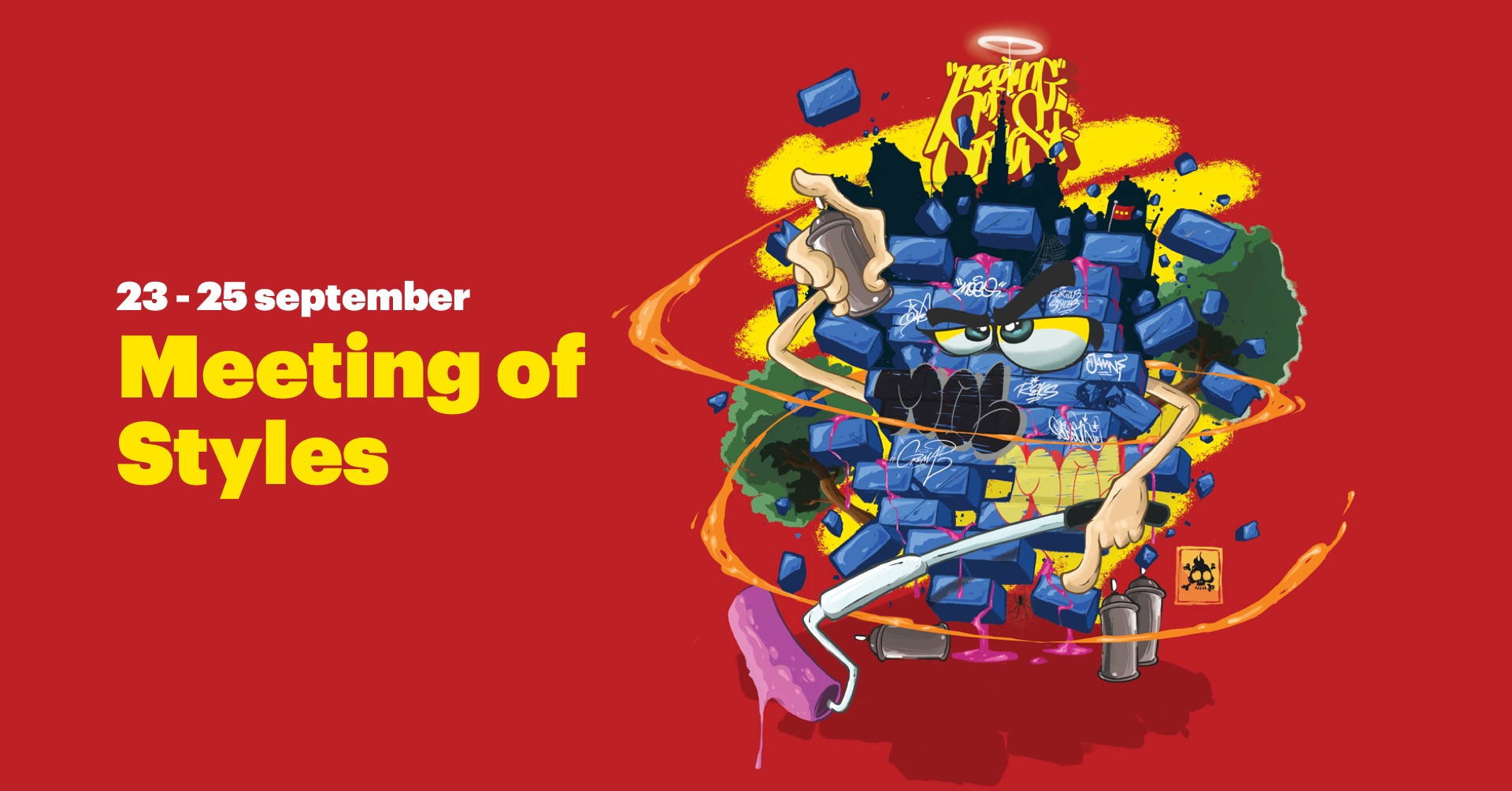 Meeteing Of Styles: Copenhagen
Meeting Of Styles is the world's biggest and only global graffiti and street art festival, with more than 30 events and 2.000 artists worldwide every year – It's without a doubt worth a visit if you enjoy getting a splash of colors in your life! The Danish version.
Meeting of Styles Copenhagen (MosCph) takes place every year late July in downtown Copenhagen, right next to Tivoli – the world's oldest amusement park and Denmark's most popular tourist attraction – a 5 minute walk from Copenhagen Central Station.
At MOSCPH you can enjoy a rare and exclusive experience, when you get the chance to watch 50 painters from all over the world – creating the most incredible works of art, up close.